 Blogs
Tale of Two Journeys, Customer Experience vs. Customer Journey
Tale of Two Journeys, Customer Experience vs. Customer Journey Organizations interact with customers digitally multiple times before they reach any goal. A customer's journey consists of these repeated interactions. Customer interactions with organizations across these channels, which make up the customer experience, make up the customer experience.
Organizations can create a superior product that meets customers' needs by capturing each step of the customer journey in real time. You must have all of this information to better understand and interact with your target audience. Organizations can then capture sales and marketing efforts and identify issues before they damage customer experience through open, integrated data.
Engaging with your brand is something your customers are eager to do, but they expect everything to be easy and frictionless once they do. This will not be possible without customer journey analytics.
What is the Meaning of Customer Experience?
A company's customer experience (CX) is the total of what a customer thinks and feels as a result of their interactions with their brand's products and services.
Throughout the lifetime of a customer's relationship with a brand, the customer experience spans a variety of stages, beginning with the first contact with a brand, continuing with active use, and ultimately leading to renewal or repeat purchase.
What is a Customer Journey?
Customer journeys can be defined as the specific progression of users across touchpoints, and by identifying a customer journey, the customer journey can be analyzed to uncover critical opportunities and obstacles during the customer journey. Your future investments in your products and services can be planned based on this information, which provides a roadmap.
Describe a typical customer journey, such as a user visiting your website or shopping on your site, moving on to an email with a coupon for a $100 discount on a future purchase, talking to a customer service representative over the phone, and finally, an in-person visit. Data, which is collected about the customer journey, can be analyzed to provide insights into your current customers' current obstacles, opportunities, and market segmentation by analyzing the collected data.
Customer Journeys Can Help You Make Faster Decisions
The way your product is used by your customers

What campaigns drive cross-departmental success?

Identifying your user segments by their attributes

Understand where customers are coming from, what they are trying to achieve, and why they are choosing a particular channel.
Customer analytics and product analytics are used by companies to analyze customer journeys and answer these types of questions and create a customer journey map.
When you implement intelligent customer journey analytics into your business, you will be able to increase conversions, improve brand loyalty, and deliver actionable insights into how to improve the customer experience in every aspect of your business.
What are Touch Points in the Customer Journey?
An important aspect of customer touchpoints is that they deal with the various moments in a customer's journey when they are directly, or indirectly, in contact with your brand. Throughout the customer journey, several touchpoints contribute to the customer experience analysis and are quite important.
As part of your organization's contribution to the journey, they include both the aspects that are directly affected by your company as well as those that are directly controlled by third parties. The distinction is important because even if you are not responsible for a particular part of the customer's journey, it still impacts the experience the customer has.
Out-of-home, digital, and print advertising

Social media

Website

Thank you/welcome emails

Physical stores

A customer service representative (cashier, contact center, salesperson)

Reviews of products

Renewals of subscriptions

Recommended by influencers

Reviews by peers

Point of sale

Onboarding of customers

Events in the physical and digital realms
Why is a Customer Journey Map Important?
The customer journey map provides a visual representation of the customer's progression through each touchpoint that is part of the customer experience. When you do this, you will be able to gain a better understanding of how every single touchpoint impacts the customer experience journey to drive customer growth, retention, and success.
When you create this map, you are forced to see your business from the customers' perspective rather than your own. This can only be accomplished by understanding your target audience.
The customer journey map is essential because not all purchase paths are linear as the commonly used funnel model would have us believe. The problem with traditional funnels is that they don't allow employees to design journeys based on what customers are experiencing. To see the world from your customer's perspective, you must use journey analytics.
How Can You Create a Customer Journey Map?
Get started with Churnfree, the best customer experience management software.

With Churnfree, you can identify the users problems

With Churnfree, a churn management software, you can track payments, logins, product engagements, and more.

Unify touchpoints with Churnfree by integrating it with existing tools across your organization.

With the Journey Report, you can now see the world from your customer's point of view.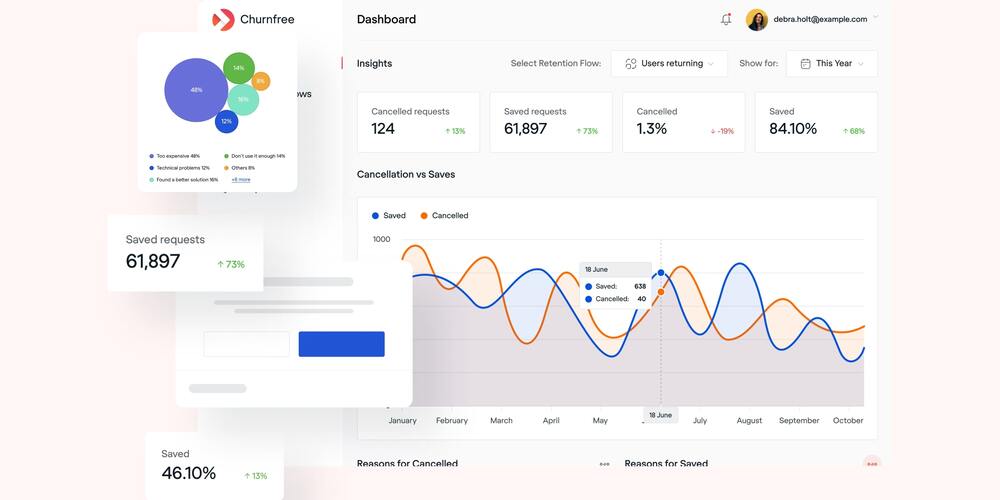 You can now effortlessly answer questions such as:
What were some of the email marketing campaigns that drove the most conversions last year that I ran?

What are the areas where I'm losing potential customers during onboarding?

What is the highest-performing segment of my customer base?

Do most users read documentation or submit support tickets before becoming customers?

How can I identify my buyer intent keywords?
With a customer experience tool like Churnfree, you can now analyze critical metrics like Customer Lifetime Value and User Retention.
Examples of Customer Journey Maps
In today's world, it is the organization's responsibility to provide a great customer experience, and the best customer experience management tool enables you to unify your data across the enterprise to make data-driven decisions.
The journey to customer intelligence starts with taking the next step: ensuring the marketing, sales, product, engineering, customer success, and other teams have access to and can share real-time, cognitive insights that can assist them in providing superior customer service.
Example of e-commerce customer journey mapping
The data that you get from your eCommerce site, such as the data shown above, will help you figure out how many sales you're making, how your conversion rates look, and which products are performing the best.
It is even possible to drill down to a list of users who have not yet made a purchase. There is a valuable piece of information here and it allows marketers to reach out to these users with a discount code to re-engage them.
An example of a SaaS customer journey map
Seeing where users drop off in SaaS data can help you identify improvement areas. Using this journey map, we can see that fewer than a third of users add code to their website after they have signed up with the service. We now know the conversion process is slowed by this step, and it needs to be improved.
What is Customer Experience?
A good customer experience can be defined as how well the overall experience throughout the entire customer journey is in line with the customer's expectations. A company's customer experience encompasses everything from customer service to product packaging. Your services have a direct impact on customer experience as soon as they are purchased and used by customers.
On the other hand, indirect effects on customer experience measurement result more spontaneously from word-of-mouth reviews, advertisements, and news reports. When customers interact with your employees, systems, channels, and products, they feel better, safer, or more powerful.
A business owner, for example, is busy with customer service tasks and financial management. It's for this reason that you deserve an invoicing system that will help you get paid fast and the right way. You can download, customize, and send customized templates in minutes with FreshBooks' free invoice templates.
It will lead to better business outcomes if you deliver a service like this that leads to higher lifetime value for your customers (especially repeat customers).
What is the Importance of Customer Experience?
Strategic marketing investment focuses on customer experience. This is strategic because it allows the customer experience to be optimized. A similar strategy to everyone else won't serve you well in any competitive environment.
By mapping the customer experience, you will gain a better understanding of general human behavior to create a baseline understanding of how your customers perceive your business.
When you optimize your customer experience, you'll see an increase in:
Customers who return again and again

Reviewers' positive feedback

Recommendations

Loyalty to customers

Satisfaction of customers

Marketing by word-of-mouth

The same process will reduce friction in the form of complaints, returns, and churn.
It is beneficial for every business to improve the customer experience. Increasing your brand awareness through your customers is the best way to do so. Customer journey maps, understanding your customers, and establishing a connection with customers are necessary for making a great customer experience.
Customer journey management is often the most time-consuming and challenging when it comes to transforming the customer experience. Your organization can quickly differentiate itself from the pack by utilizing technology with the best customer experience measurement tool such as Churnfree, the best customer experience analytics tool, and developing its expertise.
The best way to treat your customers is to treat them like they have a choice since they always have a choice in the long run. So what's the solution? Make sure your customer journeys are optimized and monitored, as well as your customer experience. Here's how you can increase customer loyalty and satisfaction while decreasing customer churn and returns by strategically optimizing these two ideas.
Examples of Customer Experience
The best customer experience management software, you can maximize the total customer experience and see it from your customer's perspective, providing you with a complete view of the customer, cross-departmental touchpoints, product engagement, behavior analysis, and much more.
Airline Customer Experience
Churnfree measures the customer experience journey by showing the steps users take before booking a flight. The user's goals can be associated with viewing their first landing page, their first flight search, their second flight search, adding a flight to their cart, adding insurance, and checking out.
Seeing which users came to your website, signed up for a free trial, added a payment method, downloaded the mobile app, and then upgraded to a paid subscription will allow you to make improvements to the customer experience.
SaaS Company Customer Experience
With Churnfree as a way to measure customer experience in SaaS companies, you can answer the question, "Are users more likely to upgrade to a new feature when they are engaged with it?" And, "if they do upgrade, what is the possibility that they will churn?"."
If you have a free trial service and users, come to your website, sign up for a free trial, add a payment method, download the mobile app, add a payment method, and then upgrade to a paid service, you are improving customer experience.
What is the Difference between Customer Experience & Customer Journey?
With Churnfree end-to-end customer journey analytics, you can incorporate marketing automation and customer analysis to build better customer experiences. The reason for this is that customers find better targeted and consistent experiences to be more relevant and valuable to their shopping experiences.
The difference between customer journeys and customer experiences is easily confused since both are closely intertwined. Ultimately, the customer journey maps the whole customer experience.
What is a CX Tool?
To help optimize sales, marketing, and retention rates, the most effective Customer Experience software (also known as CX, CMX, or CEM) makes it easy and simple for customers to provide feedback. The CX management software is quite handy to use by sales and marketing managers to optimize tasks.
How do We Measure Customer Experience?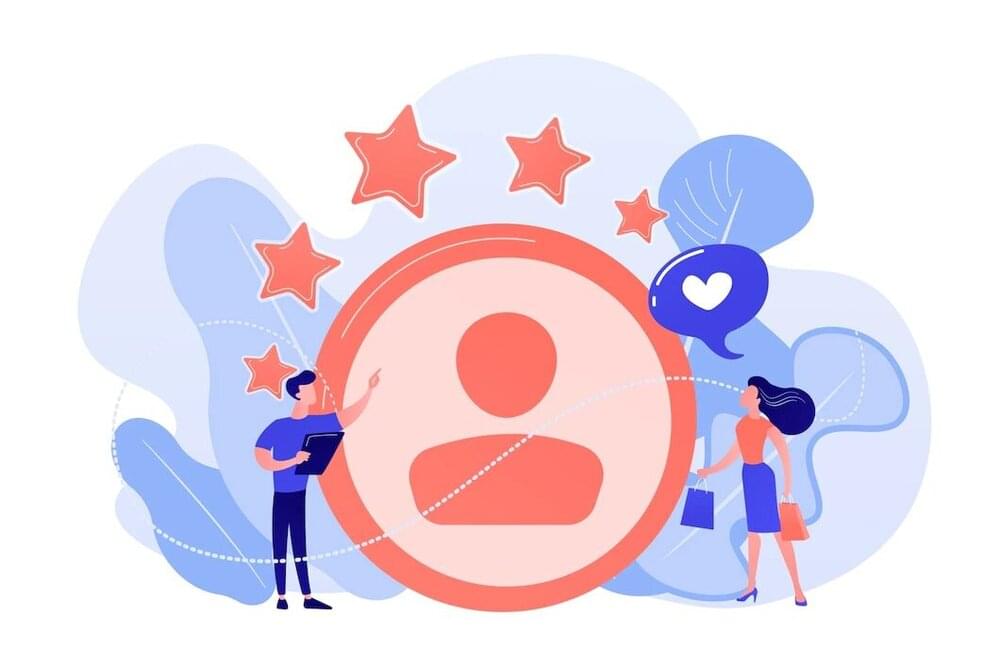 Several metrics can be used to measure the overall customer experience, including the Net Promoter Score, Customer Effort Score, and Customer Satisfaction. It is common for companies to use a Net Promoter Score, or NPS as an ideal customer journey tool and as a way of measuring the overall experience they provide to their customers.
Final Verdict: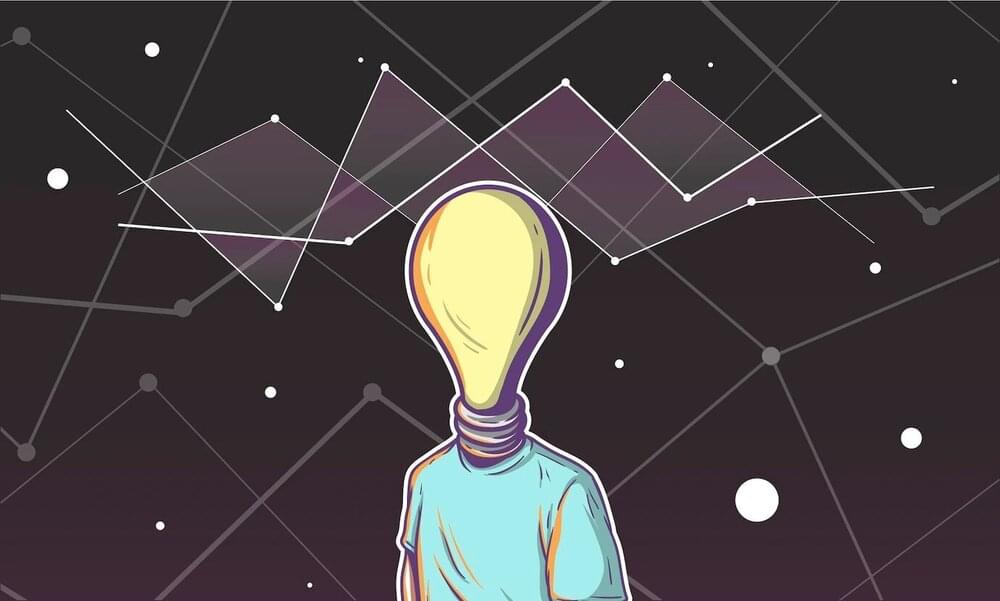 An organization's customer journey is a flow chart that shows how customers progress through a variety of its touchpoints. By identifying the customer journeys, you can identify critical obstacles and opportunities that can lead to an improved customer experience.
To keep your customers happy, you need to make sure that they are treated better, feel safer, and have more power whenever they interact with your employees, systems, channels, or products. Using Churnfree, your team will be able to quickly and easily create customer journeys that will drive growth, retention, and customer success for your company.
You can increase customer loyalty and satisfaction by optimizing your customer journey and customer experience while decreasing returns and churn. It's time to stop making decisions based on opinions and start making decisions based on data. Using data-driven marketing to engage customers at every stage of their journey.