Reduce your Churn.
Stop Losing
Customers. Keep
Your Revenue
Through Increasing
User Retention.
Stop Losing Customers.
Keep Your Revenue
Through Increasing User
Retention.
Churnfree allows you to create customizable cancellation flows to win back customers and increase their lifetime value for your business,
and help in reducing churn by 46%
Get Started for Free

Instant setup

No credit card required
Talk to an Expert


No credit card required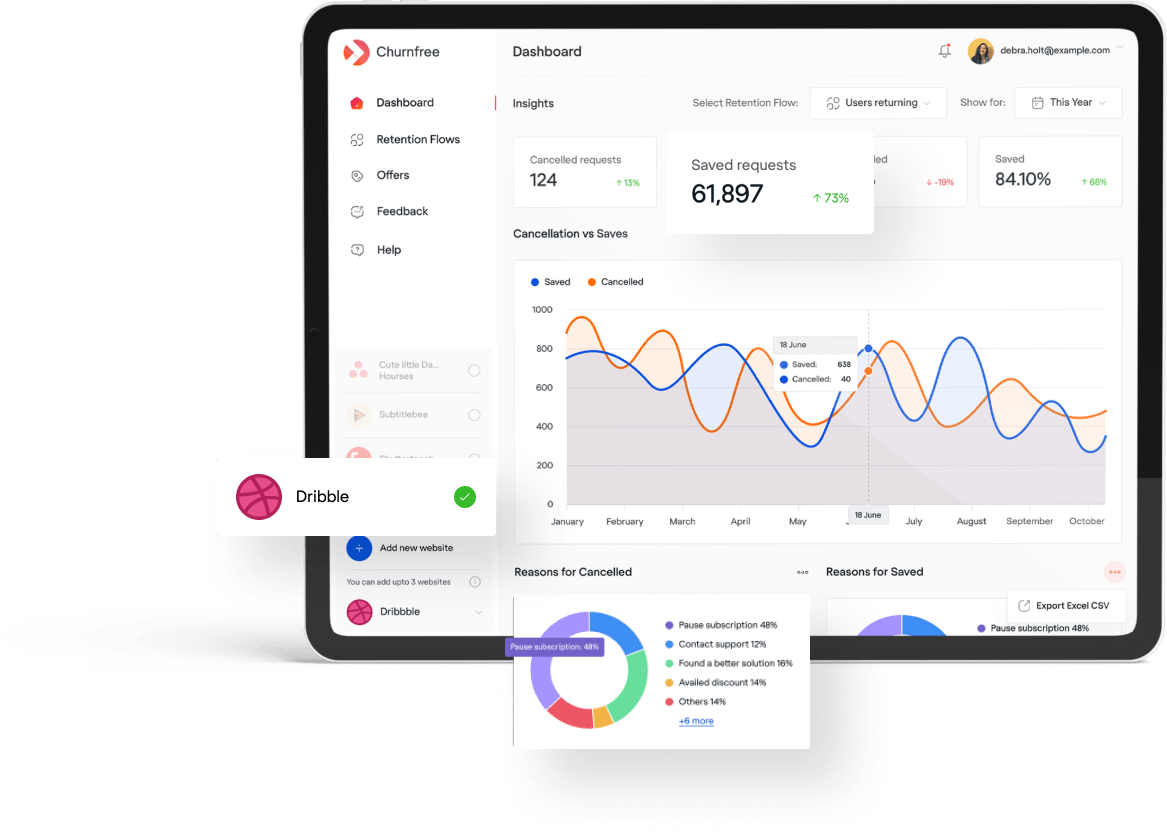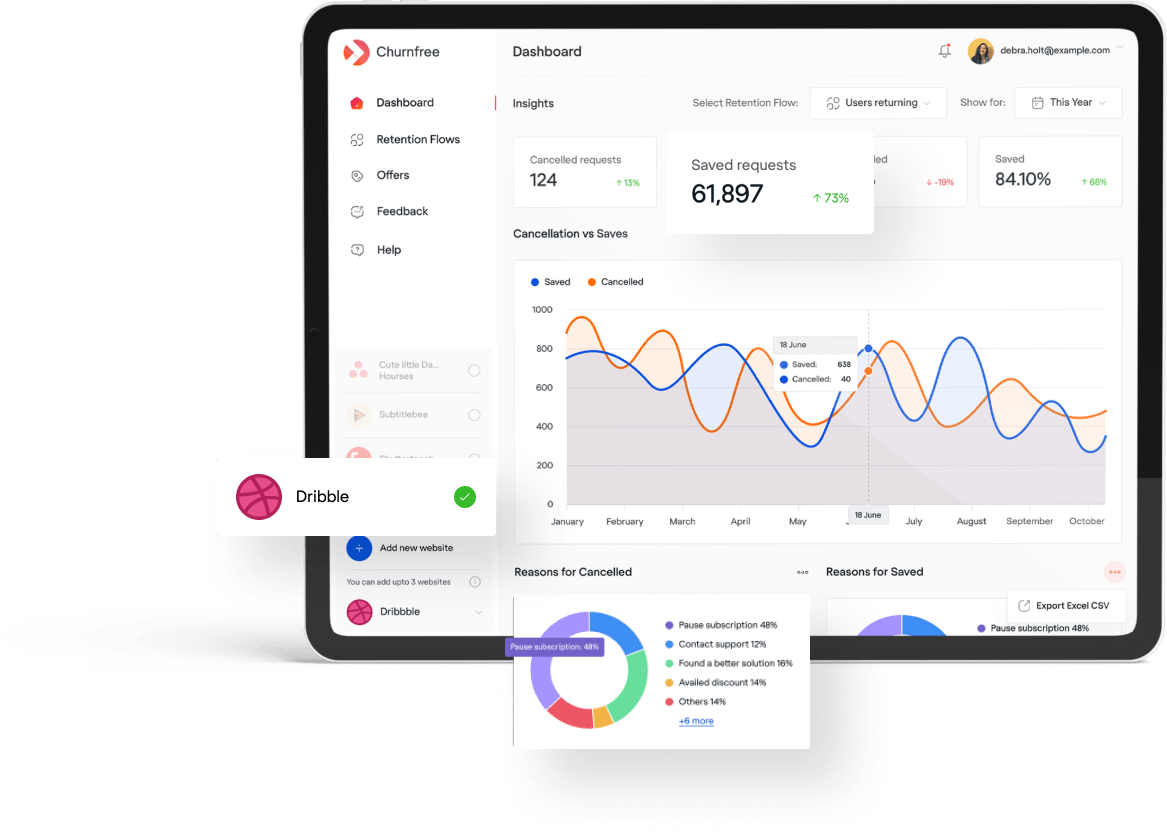 Retaining More Customers can Improve Business Growth by up to 90%!
Did you know?
🙌🏼
72,471
Cancellations saved
💭
6,916
Feedbacks collected
Trusted by the most innovative brands worldwide.


Retaining More Customers can Improve Business Growth by up to 90%!
Did you know?
💭
6,916
Feedbacks collected
🙌🏼
72,471
Cancellations saved

Establish Long-Term Growth by Stopping Customer Cancellations
Here's how it works ...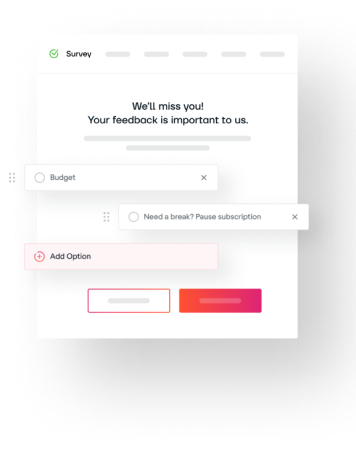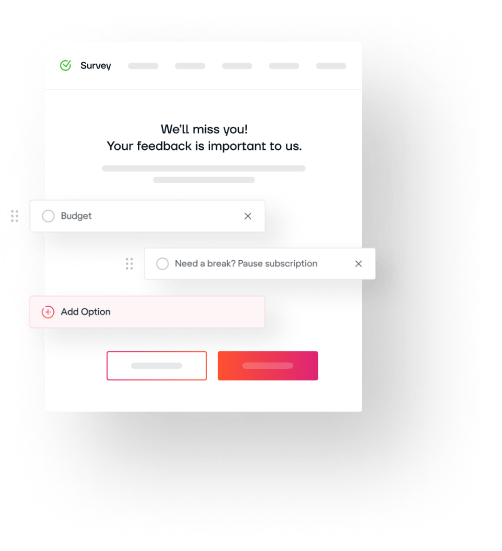 Reduce your Churn.
Create Opportunities to Keep the Right Users.
Drive customer retention with Churnfree. Build optimized retention flows for your customers in a few simple steps.
Explore Churnfree Customer Retention Flow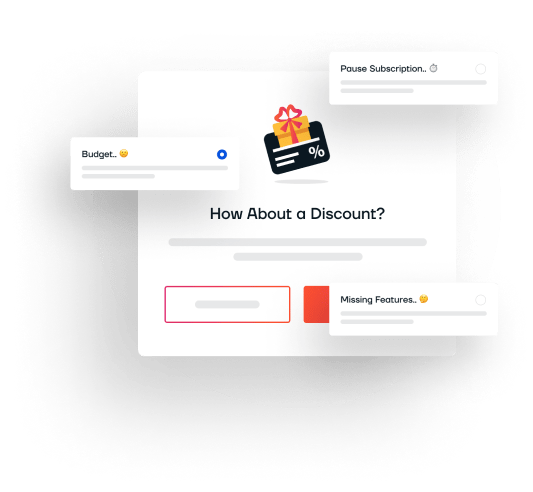 Reduce your Churn.
Customize Offers Based on Users' Experience
Provide personalized and dynamic offers by tenure, usage, and other targeting parameters.
Create Offers for your Customer's Recovery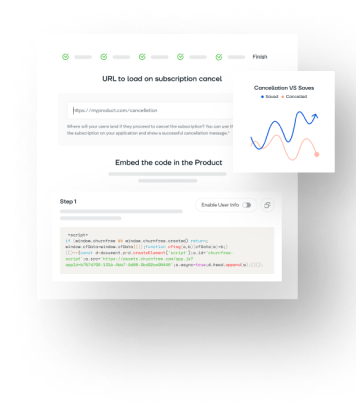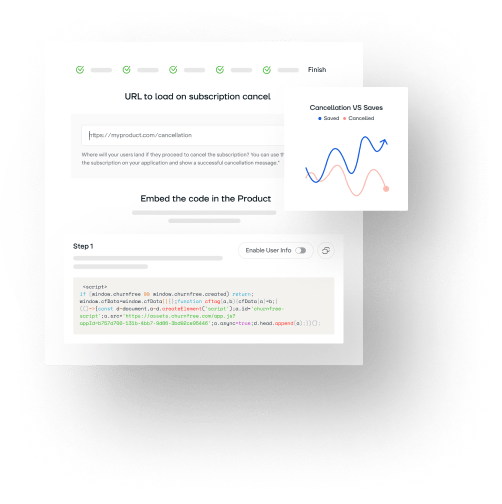 Reduce your Churn.
Integrate the Code Snippet in your Website
Start reducing churn in minutes. Generate and copy the code for quick and easy deployment.
Generate Code and Start Building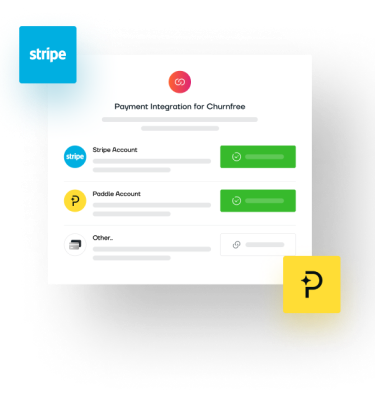 Reduce your Churn.
Connect Payment Processors to Churnfree
Easy integration for your preferred payment processors to deliver flow experiences that increase retention.
Process your Payments in a Snap!

Churnfree is the Only Customer Retention Platform You'll Ever Need to Stop Churn!
Features specifically designed to maximize your profit

Retention Flows
Build customizable cancel options and actions for your website to improve customer LTV.

Real time Analytics
Manage customer churn and gather feedback or insights with ease, using real-time data.

Beautiful Design
No developer required. Highly intuitive and clean user interface.
Flexible Pricing That Fits Your Needs
No hidden charges. Start for free and upgrade anytime!
Packed with features Delivering Quality Service with High Security Standards
We are committed to meet today's web regulatory environment
No Code Editor
Simple and intuitive editor for full customization freedom.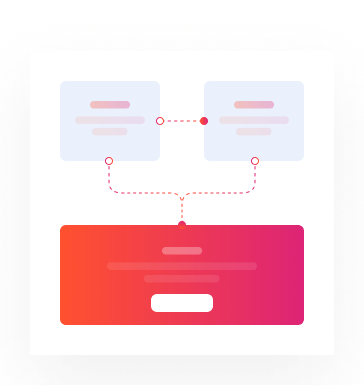 GDPR & CCPA
Compliant
Full compliance with international
user privacy and data protection laws.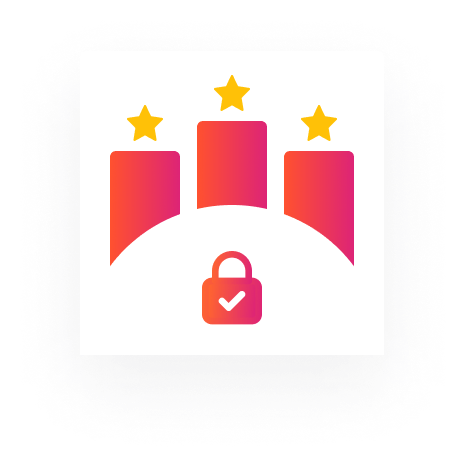 100% Uptime
Outstanding service reliability.
Guaranteed no server downtime.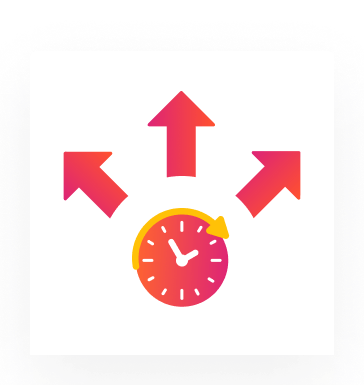 Why do you need
Churnfree?
Churnfree equips you with powerful tools to create customizable cancellation flows that effectively increase customer retention. This essential solution minimizes development time, freeing up your product team to generate innovative ideas based on valuable customer insights.

No credit card required
In-House Cancel Flow Development
Potential challenges and limitations to consider
Development Complexity

Time and Resources Cost

Lack of Specialized Expertise

Limited Insights and Analytics

Maintenance and Updates

Longer Work Cycles

Delays in Implementation. Churnfree
Distinct advantages and opportunities Churnfree brings to the table
Customization and Flexibility

Out of Box Churn Management

Time and Cost Efficiency

Seamless Payment Integration

Personalized Retention Offers

In-depth Analytics and Insights
We Let Our Clients Speak For Us. Here's Why They Love Churnfree.
Satisfied Customers

Benjamin Beyer
SaaS Co Founder
---
Churnfree is an essential tool for our company. We were able to gather customer feedback and insight efficiently. The subscription analytics feature helped us reduce churn significantly.

Laura Davis
Marketing Lead
---
I must say, the benefits of having a great cancellation flow are really worth the price. It has changed the way we operate from the ground up.

Grace Nadia
Project Manager
---
I love how simple and easy it is to build this tool. It saves a lot of time and effort!

---
The opportunity it presents makes a huge impact on our monthly growth. It helps us keep customers!
What Makes Churnfree the Industry Leader
What makes us the best

Trustworthy
Highly reliable service built on a solid foundation with massive backup infrastructure.

Ease of Use
Simple yet functional interface. Create retention flows and deploy them in minutes.

Complete Platform
The all-in-one solution to manage customer churn and improve retention.

Data Security
Transparent and fully compliant with user data protection laws and directives worldwide.
More resources for churn management Stop Losing Clients and Recover your SaaS or Online Business Growth Now.
Register for a free account now to start building retention flows and manage customer churn. No binding contracts. Upgrade anytime!

No credit card required

No credit card required