 Blogs
Stripe Payment Processor Integration is Now Live!
Stripe Payment Processor Integration is Now Live! Churnfree backs up everything incredible relating to retaining your business. With the start of 2023, we are introducing new features to integrate your business with the promise of more control, more power to make the best business decisions, and growth opportunities. Recently, we have launched the Stripe Payment Processor's integration for subscription-based websites to monitor retention flow, subscriptions, cancellations, invoices and much more.
As we enter into 2023, competition is more fierce than ever and therefore, it's essential to have a reliable and secure way of collecting customer payments. If you're running a subscription-based business, then you need a payment processor that can handle recurring payments. That's where Stripe Billing comes in. Stripe Billing is an easy-to-use payment processing platform that allows businesses to collect recurring customer payments.
Lets, look into incredibility the stripe billing system can offer to your business:
#1. If you are a Stripe user and integrate your Stripe account, all cancellations, offers, pauses, etc. will be processed instantly.
#2. Churnfree offers Stripe payment processing system integrated with Live and test account.
#3. We are offering Test Account to allow our users to test their offers and retention flow prior to adopting them on the Live account.
#4. You can use the test account as an option, you can proceed without it, if not needed.
#5. In test mode, you can test the platform thoroughly. There is no requirement to submit your Live credentials. However, other platforms require you to get coupons and credentials. There is no such limitation to test Live Account via Churnfree. It makes hassle-free for our customers to enter into Live Account to test the platform without credentials.
#6. Soon, consumers will have access to a sophisticated dashboard with enhanced data acquiring features, helping businesses retain customers and revenue.
Let's have a complete tour to the Stripe billing method and how it can help your SaaS business retain, and improve your brand image.
What is the Stripe Payment Processor?
Stripe Billing is a powerful tool for businesses that rely on subscription-based revenue models. It streamlines the process of collecting customer payments, making it easier than ever to manage recurring payments. In this blog post, I'll discuss the benefits of Stripe Billing for subscription-based businesses.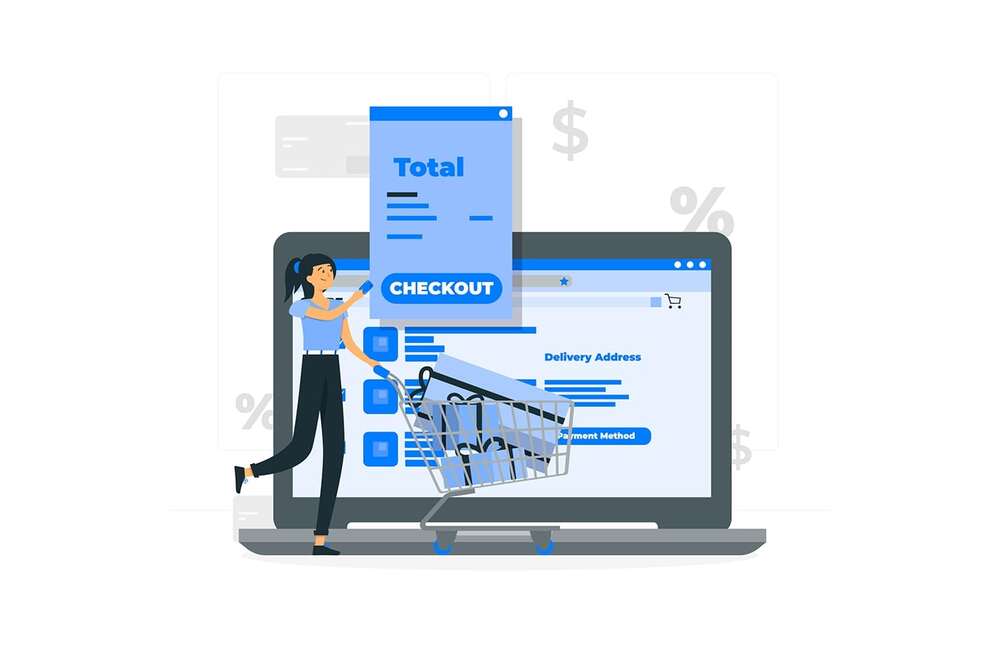 How does the Stripe payment method help your subscription business?
Stripe billing and Stripe checkout are great features for integrating into your website while working with a subscription-based business.
The Stripe billing APIs create and manage subscriptions, invoices, and recurring payments. At the same time, Stripe checkouts offer you the pre-built Stripe-hosted UI for gathering payment details. It is one of the easiest methods to know many clients are subscribing to your products and how many are leaving. One of the primary reasons customers decides to leave is that they have yet to onboard with your product successfully.
Moreover, the more smooth the billing and subscription method is, the easier it is to onboard customers successfully. The Stripe method will help you pre-build a payment page for your customers to subscribe easily.
Stripe payment processor—Step to step guide to make the subscription page a success!
Add the pricing page. You can begin by adding a page that displays complete price details on all your products and options to subscribe to them. When they click the checkout button, it leads them to the Stripe hosted checkout page. It becomes easier to subscribe to a specific product.
Add a checkout button. This button plays the role of the previewing order page. The quality of stripe hosted checkout page is that it creates a form once your clients click on check out page.
Add a success page. The benefit of adding a success page is that it creates a checkout session as a success while displaying your order confirmation message and other details to your clients and your sales teams. It helps them to keep a good count of successful subscriptions.
Add a customer portal button. Knowing by its name. This pattern is vital when they need an inquiry or problem to be resolved. Moreover, for your teams, it plays a vital role in keeping a check on new subscribers and leaving customers.
Add a canceled page. As it is visible from its name, creating this page helps you give a transparent idea of when your customers decided to back off from checking out or renew their subscriptions.
10 ways Stripe billing processor can make your subscription-based business a success.
1. Easy Setup: Setting up Stripe Billing is quick and easy. All you need to do is connect to your existing Stripe account and you're ready to go!
2. Automated Payments: With Stripe Billing, you can set up automated payments so that customers are billed automatically on the same day each month for their subscription. This helps to ensure that payments are always on time, reducing the risk of late payments or missed payments.
3. Flexible Payment Plans: Stripe Billing allows you to create flexible payment plans that meet your customers' needs. You can offer monthly, quarterly, or annual plans, as well as discounts for long-term commitments or loyalty rewards.
4. Stripe Billing is incredibly secure. All payments are processed through Stripe's secure servers, meaning that your customer's data is always safe and secure. This helps to ensure that your customers' information is never compromised or exposed to potential threats. Additionally, Stripe Billing supports multiple payment methods, including credit cards, debit cards, and ACH transfers. This makes it easy for customers to pay in whatever way they prefer. Stripe Billing uses advanced security measures to ensure that all payments are secure and protected from fraud. This gives customers peace of mind when making payments online.
5. Stripe Billing is its user-friendly interface. The platform is designed to be intuitive and easy to use, so you can quickly set up recurring payments with just a few clicks. Plus, Stripe Billing offers powerful customization options so you can tailor the payment experience to fit your unique business needs. For example, you can set up automatic reminders for customers who are behind on their payments or customize payment plans for different customer segments.
6. Stripe Billing also easily tracks and analyzes your subscription revenue data. The platform provides detailed reports showing how much money you've collected from each customer over time and which payment methods were used most frequently. This data can help you better understand your customer base and make informed decisions about how to optimize your subscription model for maximum profitability.
7. Stripe Billing integrates seamlessly with other popular services such as Shopify or Quickbooks. This allows you to easily sync your subscription data with other systems so you can manage all aspects of your business in one place. Plus, Stripe Billing offers an extensive API so developers can easily create custom integrations with other services as needed.
8. Detailed Reporting. With Stripe Billing, you can track all of your subscriptions in real time with detailed reporting features. This allows you to monitor your customer base easily and keep track of revenue generated from subscriptions.
9. Scalable Solutions. As your business grows, so does your subscription base. With Stripe Billing, you can easily scale up or down depending on your needs without disrupting service or customer experience.
10. Customer Support. Finally, one of the best things about Stripe Billing is their excellent customer support teams, who are always available to answer any questions or help with any issues you may have with the platform.
The bottom-line:
Stripe Billing is an invaluable tool for subscription-based businesses looking to streamline their payment processes and maximize their revenue potential. With its secure servers, user-friendly interface, powerful customization options, detailed reporting capabilities, and seamless integration with other services, Stripe Billing makes it easy for businesses to collect recurring payments from their customers securely and efficiently.
If you're an existing Churnfree customer, you can now integrate your Stripe credentials with your existing website. After you add your credentials, your experience will be upgraded, all your retention flows and offers will be made available and activated against your Stripe account, and our robust system will take care of everything!
For new Churnfree customers, you can sign up today and avail our 14-day free trial of Churnfree. We invite you to the new Stripe Integration to check out Churnfree's new app and see what it's all about. Enjoy!